Seldon Hunt, CC Luchtbal and Conspiracy are proud to present:
MECHANICAL INSEKTROSPECTIVE
Our dear friend Seldon Hunt is coming over to Europe and he is bringing some of his work along! So we are very happy announce you the Seldon Hunt solo expo (February 16 - March 09) at
CC LUCHTBAL
in the city of Antwerp! The expo will feature new and older print work, as well as video and photography stuff. If you are living close enough to Antwerp or you happen to be in the area, make sure to have a look, because we are sure this will be
a-w-e-s-o-m-e!
Opening will be February 15th and we'll do our best to make a really special night of it, we'll keep you posted about that!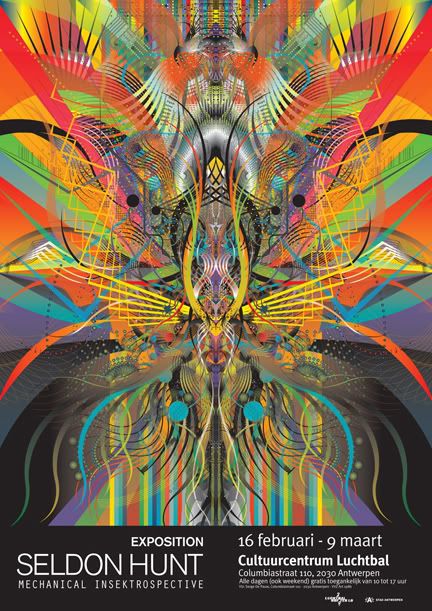 http://www.seldonhunt.com